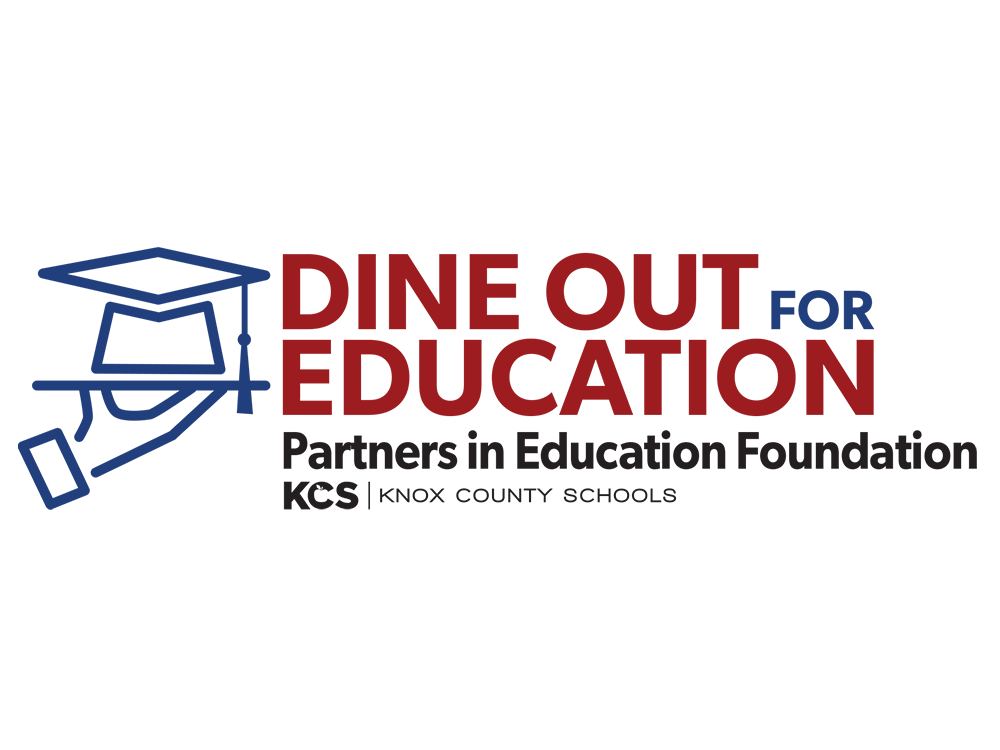 Dine Out for Education
Aug, 30 2022
|
Tuesday
|
5:00 PM EST
Knox County restauranteurs are invited to participate in the 19th Annual "Dine Out for Education" on Tuesday, August 30, 2022. The promotion is a joint effort of Knox County Schools and the Partners in Education (PIE) Foundation, and in the past has raised more than $15,000 by approximately 40 participating restaurants.
We are asking participating restaurants to contribute 10% of their pre-tax proceeds on August 30. Dine Out for Education flyers, social posts, and other marketing efforts will promote the event to the families of our 58,000 students, 7,900 employees, and to more than 550 businesses and organizations in the PIE database.
Proceeds help fund Partners in Education Foundation projects, which allows teachers and principals to request funding for needs that their budget does not often cover including technology, professional development, and playground equipment.
Contact Us